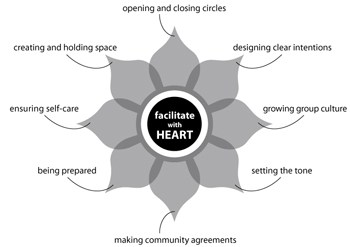 I'm very pleased to be collaborating with Self Help Connection  and with Heidi Kalyani of *heart wide open* to deliver Facilitate with Heart trainings in Nova Scotia this year.
After a successful run of six sessions in Halifax, we are presenting the workshop as a three-day intensive in the Annapolis Valley this fall. Click on the image for more details.
We would be happy to adapt this training for your organization's needs.